SJ Developer - Survival Guide in Changi Airport
09.08.2019 — 4 Min Read — In
Travel
Disclaimer: This guide is suitable for individual who wants to save every penny while benefiting the perks in the airport.
I love Changi Airport. I could stay there for months with what was provided. After experiencing it for the first time, I finally believe the stories about people staying at Changi Airport for a night. It makes a lot of sense especially with so many people flying in and out of one of the busiest airports.
I was in this exact situation where I was stuck in Changi Airport for 10 whole hours during the night waiting for my transit flight to Taiwan for the Ruby Taiwan Conference. So there's a 10 hours layover which I needed to occupy myself before heading to Taiwan.
If you are gung-ho and want to save all your dollars, here are the survival tips. Everything I've listed here is free and make sure you have to be checked in to enjoy these privileges.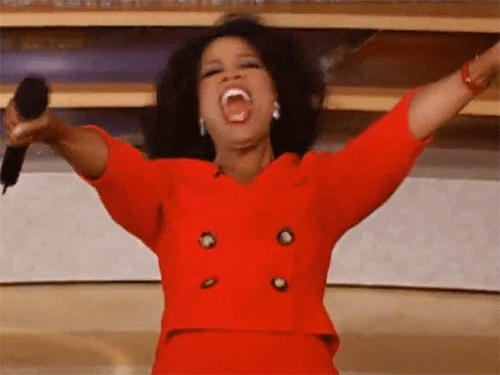 1. Free Wifi for travellers
I know I know… Wifi in Singapore is really fast, stable and really cheap... But hey, for tourist to arrive at foreign land, roaming is just too expensive. So what do you do to get the wifi? Just go to the information counter before the arrival checkout to acquire the Wifi code for the access. If you didn't have any checked-in luggage, you might consider staying here for longer period.
The wifi usage will last about 3 hours. You can extend the usage by asking for the Wifi code in a loop.
Once you have the access to the Internet, you can download iChangi app to enjoy Wifi access for 24 hours. Good for binge watching Stranger Things 3 during your wait time.
2. Drinking water
Finding water resources in an airport for free used to be challenging. But you don't have to worry if you're in Changi Airport. Water supply is only a few steps away from the rest room. Just ask for direction to the rest room, and you will get your water supply as well.
Be sure to have your water bottle ready to refill. If not, you can get a bottled water from 7-eleven for $1. I use a A5 notebook size water bottle, bought from Lazada. It's really convenient and I am able fit it into my bag without feeling the bulge on my back.
3. Snooze lounge
Once you have your water supply and wifi ready, you need a place to start to use your laptop. Since this article is about doing things for free, you can visit Snooze lounge in every terminal. I've visited the ones in Terminal 1 and 3.
If you ask for the receptionist on where to take a rest, he will direct you to the prominent lounges in Changi. Some lounge may need access pass from specific credit card provider, while the paid service may cost you SGD25-30 for 5 hours stay.
The light has been dimmed for tourists to take a nap. Also, charging ports are available to next to the seat so that you can really enjoy your free stay in the airport.
4. Charging station
As a developer that always looks for charging port, Changi airport will definitely not let you down. The charging station includes both 3 pins sockets and USB socket. Therefore, just prepare your USB cable for your phone and charger for your Macbook.
If you have enough time to waste, you can visit a special charging station in Terminal 3. This charging station is powered by how fast you cycle. That means you need to exert kinetic energy to charge your phone up to 230kWh.
5. Skytrain
You can visit other terminals through skytrain. Don't worry, it is free. In between, you can sightsee the scenery of Jewel's fountain too.
6. Entertainment
If watching Stranger Thing 3 starts to get REALLY boring, you can find 'entertainment' around here as well.
7. Foot massage
After interchanging between terminals, my feet started to hurt. Luckily you can have foot massage here. Somehow, I wonder when was the last time the machine has been serviced. feet smell But hey, it is still free, why complain?
8. Staff Canteen in Terminal 1 (Bonus)
This is a bonus in the list because it's not really free. Nevertheless, we still need to eat. It was recommended by Zek, one of our SJ colleagues 🙂 so that to keep everything on budget.
The food displayed was similar to the hawker centre. The lower price range could go from $3 to $5. If you can produce the staff card, you will be able to enjoy the food at cheaper rate.
For me, I was taking mixed rice (2 vegetables with a meat) which cost $4.30. It was cheap considering the location is in airport.
Something to note is that the canteen opens from 6am–11pm. So if you are not within the time range, you can consider taking chicken rice or Subway next to the Snooze lounge in Terminal 1. The cheapest option may cost around $5.50 - 6.
Conclusion
All in all, it was a tiring but an eye-opening experience to layover at one of the top airports in the world. If you visit the snooze lounges at every terminal, you will know that you're not alone. This is bound to happen due to flight delay as the common ones. Therefore, don't be panic and embrace the facilities that Changi Airport has to offer!